Cassette Transfer with Hiss Reduction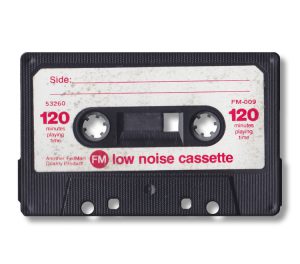 Remember the old tapes you made? The ones where your family would sit around and record silly snippets of dialogue among themselves? Or, sometimes the words spoken were of your family's important history.
Would you like to hear all that, again?
We have the professional equipment to help you!
We use a superior quality piece of equipment – the Tascam CD-A580.
During the special post-processing work, we use software to further reduce the annoying system noise and hiss that is common with these old tapes.
The file we'll provide is either an MP3 or WAV file – onto a USB stick or hard drive.
NOTE: Please do not send us any material that is copyright protected ... your old music cassettes or audio mixes, for example.
Author: Nathaniel Courtens
Saturday, November 20, 2021